New loves from the past 11 months…
Best Skincare: Natura Siberica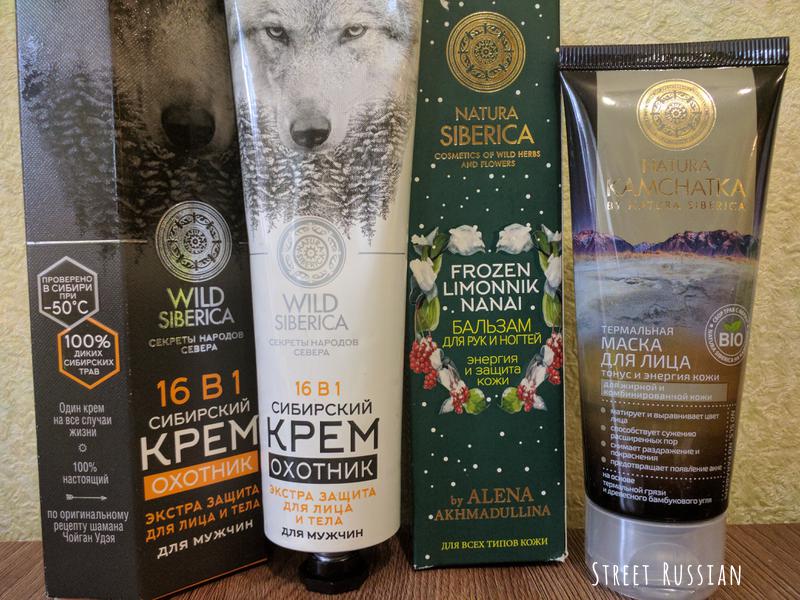 I adore these products! The local store is a calm oasis in a busy mall, the packaging is fun and descriptive, and what's inside the bottle does exactly what it promises to do. You can read this brand's origin story in the New York Times: A Russian Businessman's Road from Siberia to Success.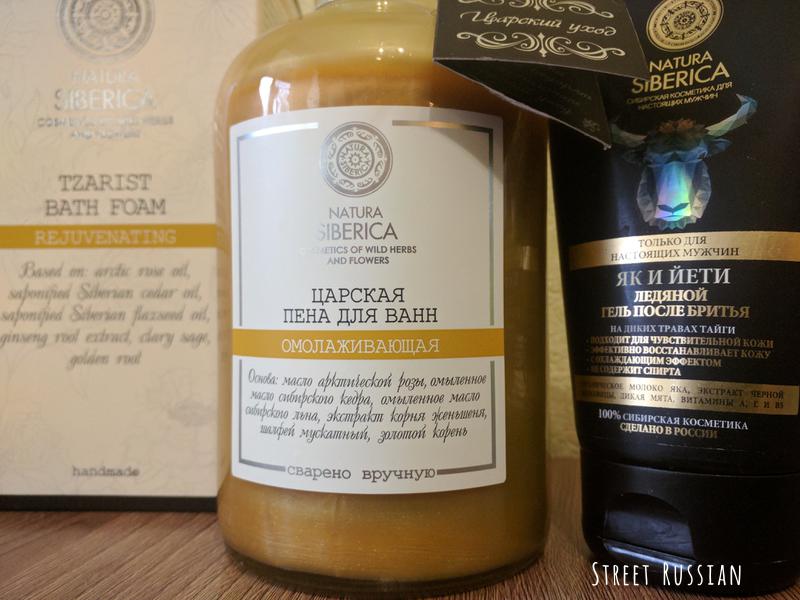 ♡♡♡
Best Service on a Plane: Aeroflot
Even on a quick ninety-minute flight, you'll get something like this.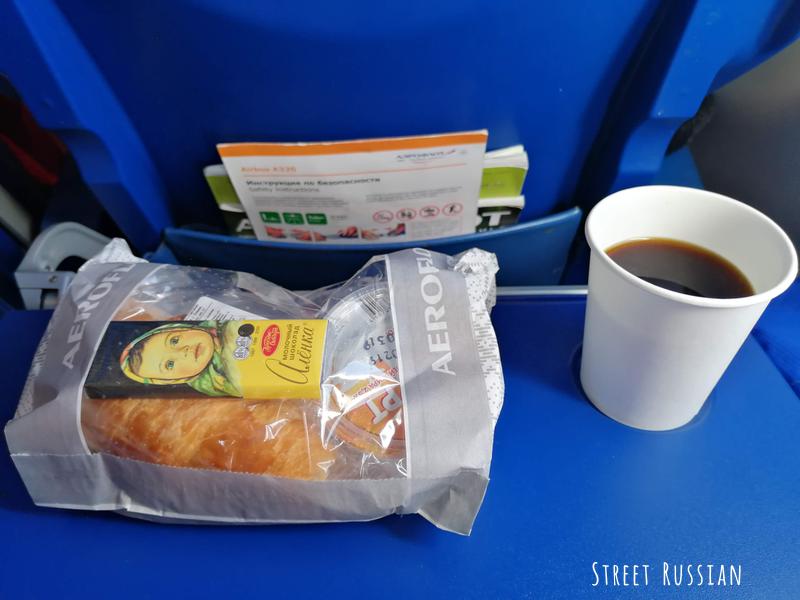 If you're flying longer (like the 12-hour flight from Mosow – LAX), you'll get several full meals, wine, ice cream, and access to tons of free movies and shows in Russian and English.
♡♡♡♡
Best Spa: "МайТай" Челябинск
To be fair, this is the only spa I've been to in Chelyabinsk but it was incredible. After surviving the first few months here, D arranged this event as a surprise.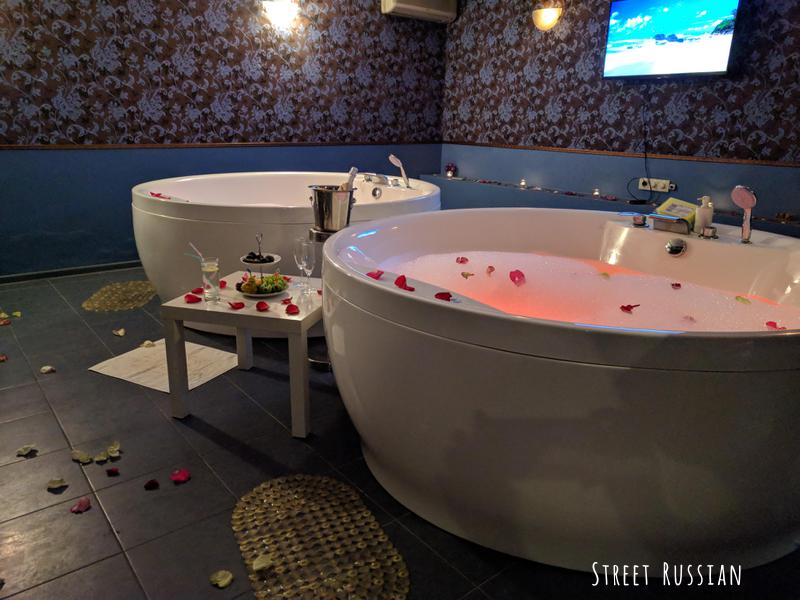 We tried the «романтической спа-процедурой для пары», which took 3 hours to complete. First up, a big bubble bath with champagne and snacks. Next, a fully-body massage and scrub. Finally, Thai food and tea.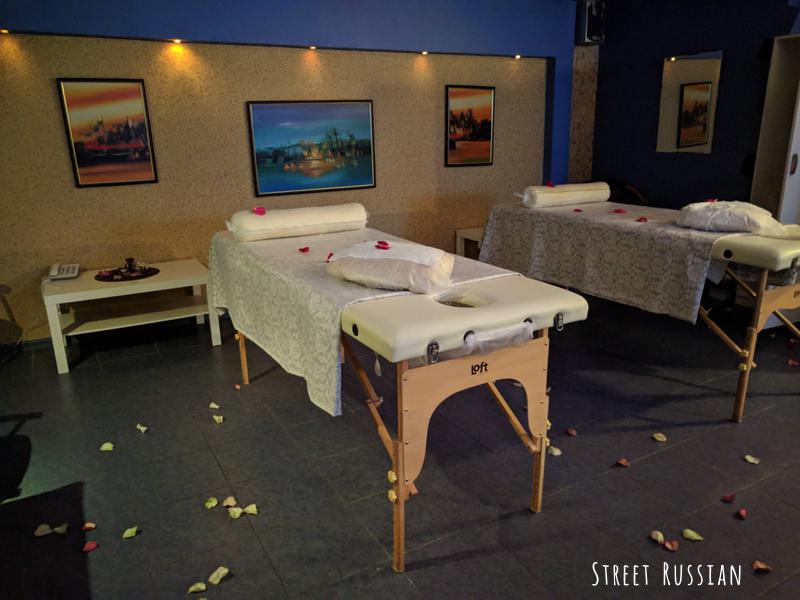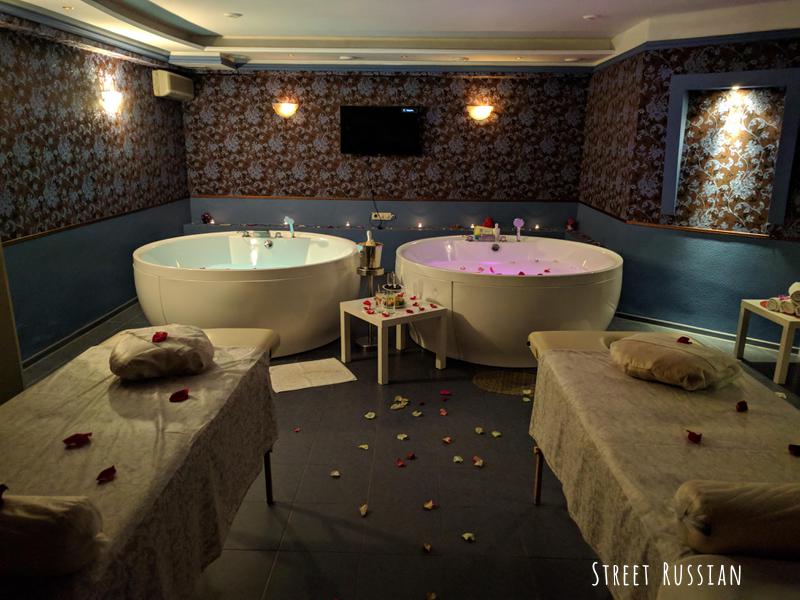 ♡♡♡
Best Sushi: Танаки
We had dinner here on a trip to Yekaterinburg.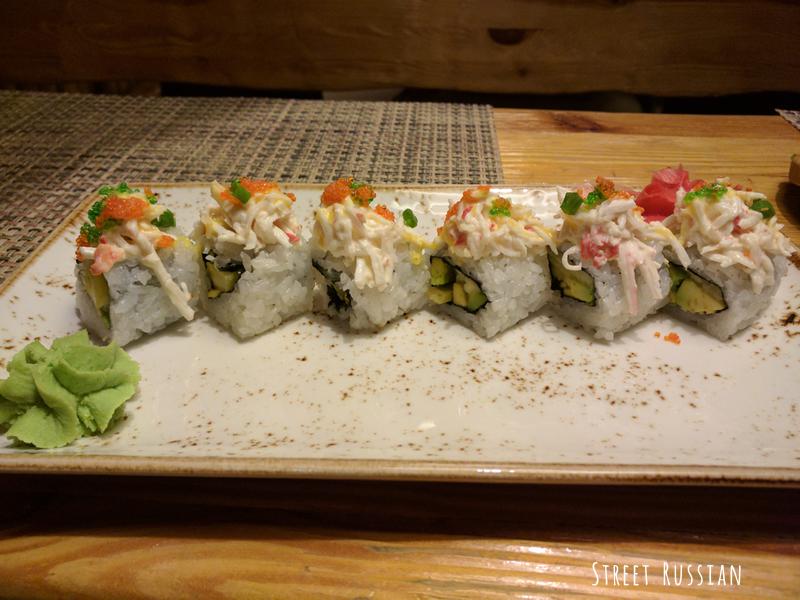 Chelyabinsk has several sushi places but none that look very tasty or trustworthy. Most of my students don't trust the local sushi as well. If D and I go out to eat, we usually get borsch or pizza. It's good there's no Tanaki in town or we'd be there all the time! The menu had so many creative dishes to choose between.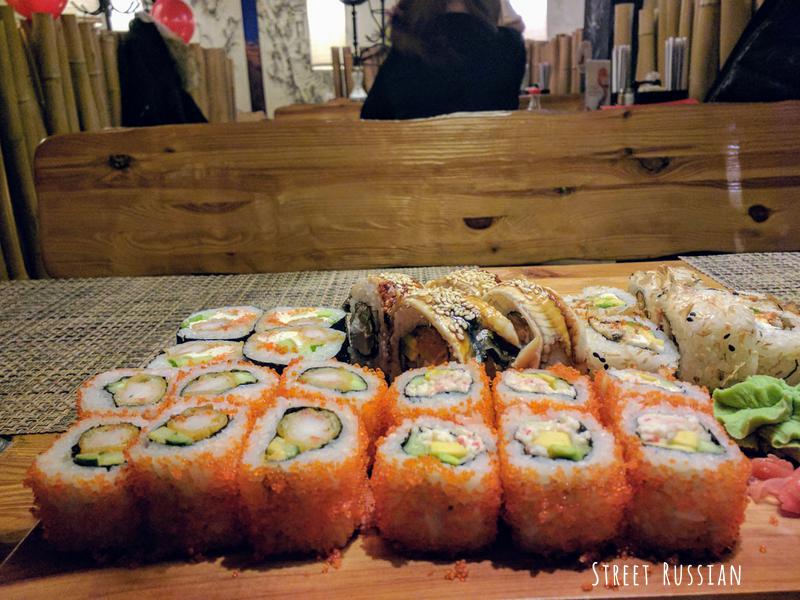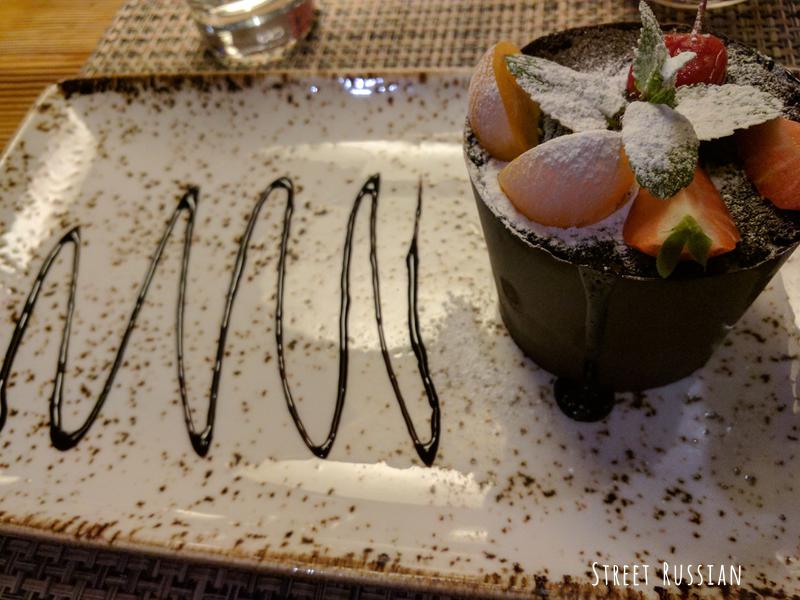 ♡♡♡
Best Home Appliance: кипятильник
Every summer, Russia turns off the hot water for a while. The notice on the door claimed we'd have no hot water for 2 weeks… but 2 weeks has already come and gone. :/ Enter this amazing device. It takes at least 90 minutes to heat up the bath but it's so worth it.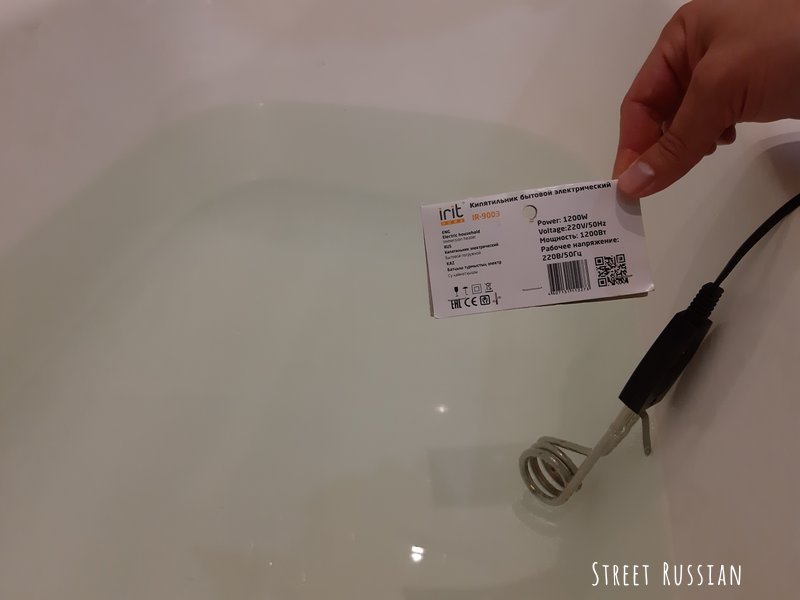 ♡♡♡
Best плацкарт Travel Companion: this guy ↓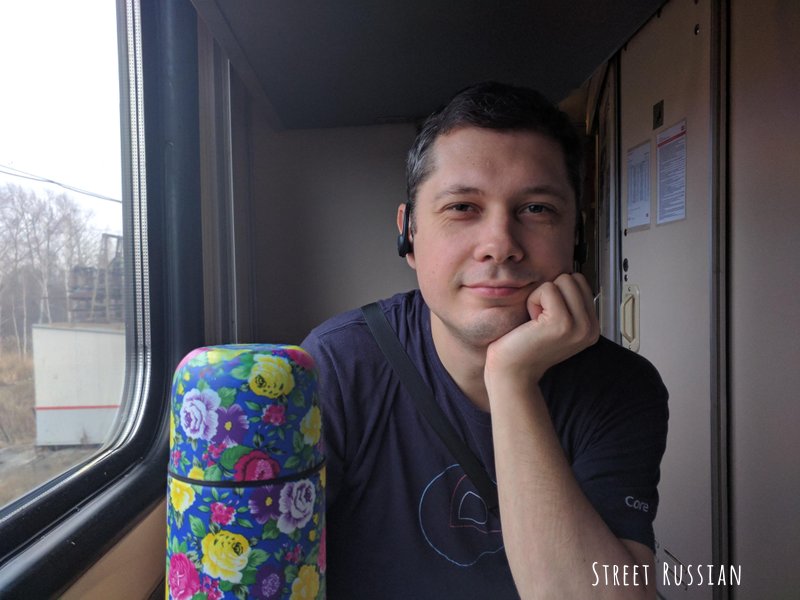 I would go anywhere with him.
♡♡♡
Best Cooking Hack: buckwheat + stewed meat
D brought this idea home from his winter camping trip to Taganay. For a quick, easy, and cheap meal, add a can of тушёнка (stewed meat) while your pot of гречка (buckwheat) is cooking. Final result = yum!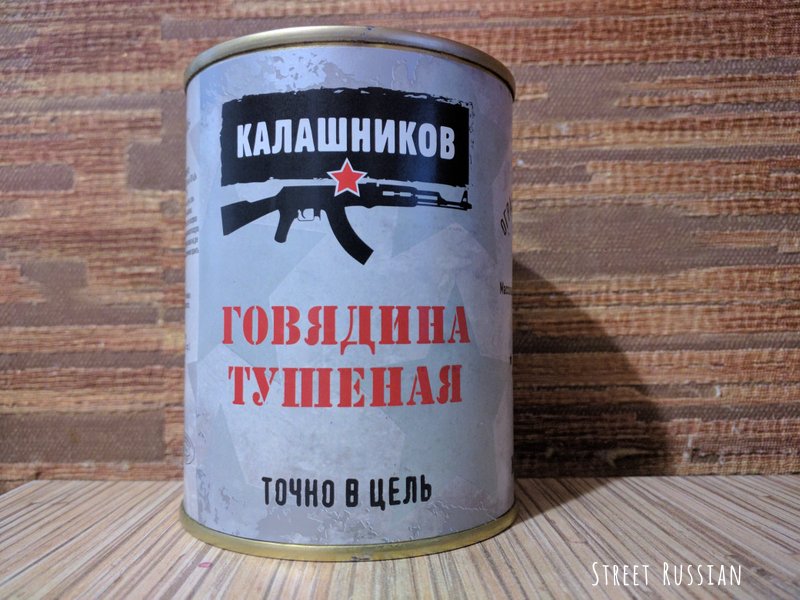 ♡♡♡
Best Ride: the holiday троллейбус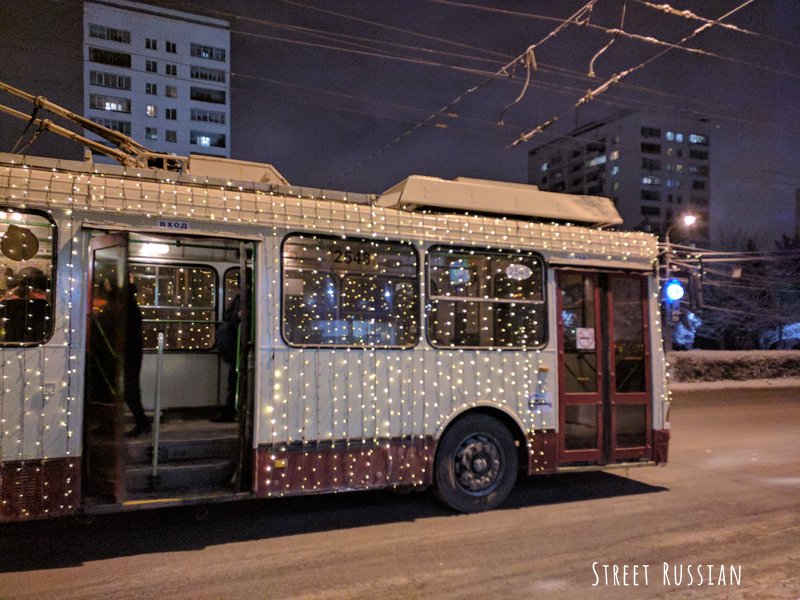 It took a while to track this trolleybus down – I think I finally found it on Christmas Eve? It was the perfect end to the work day.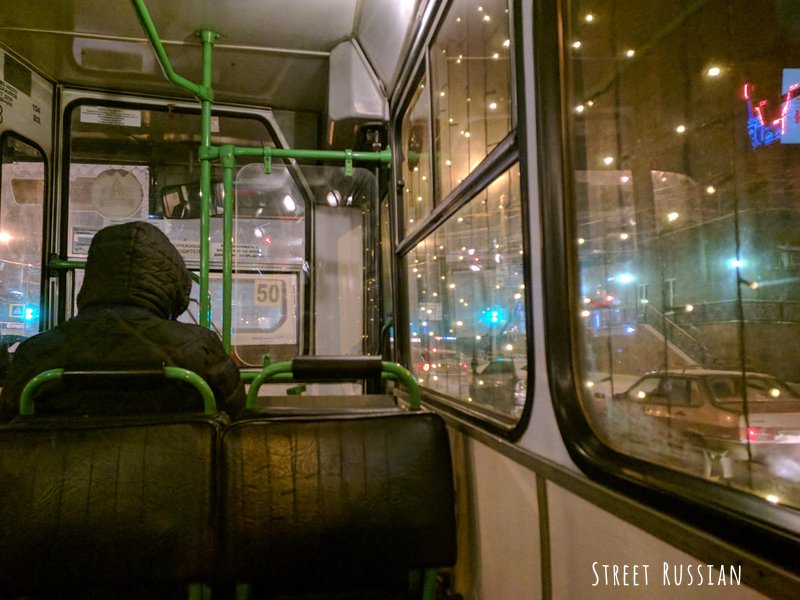 ♡♡♡
Best Views of Chelyabinsk
It's a tie…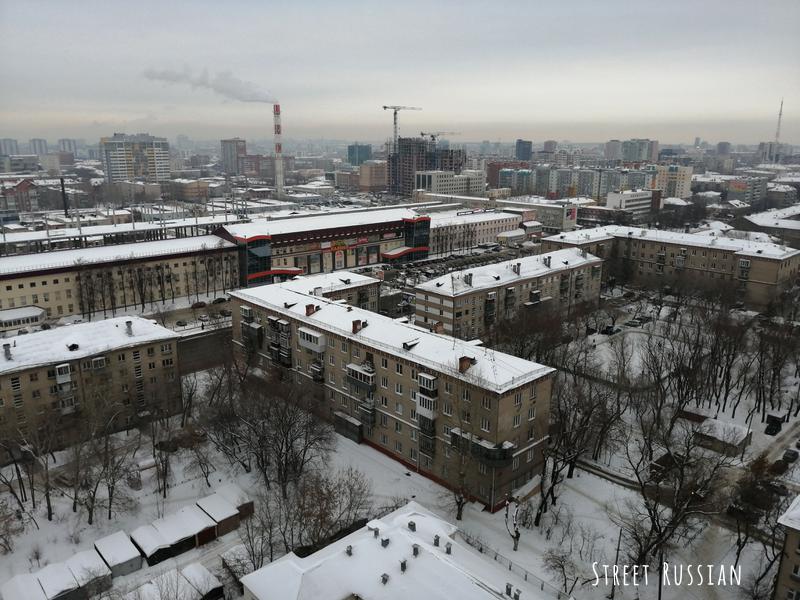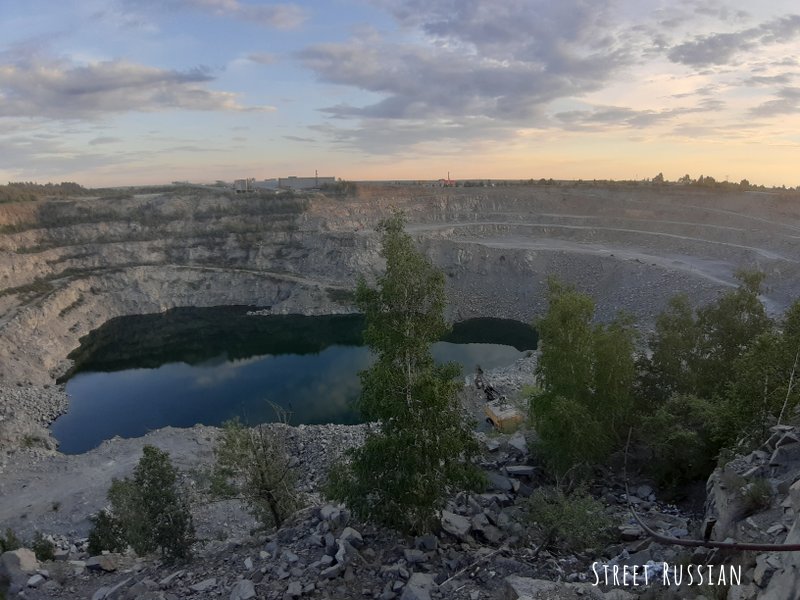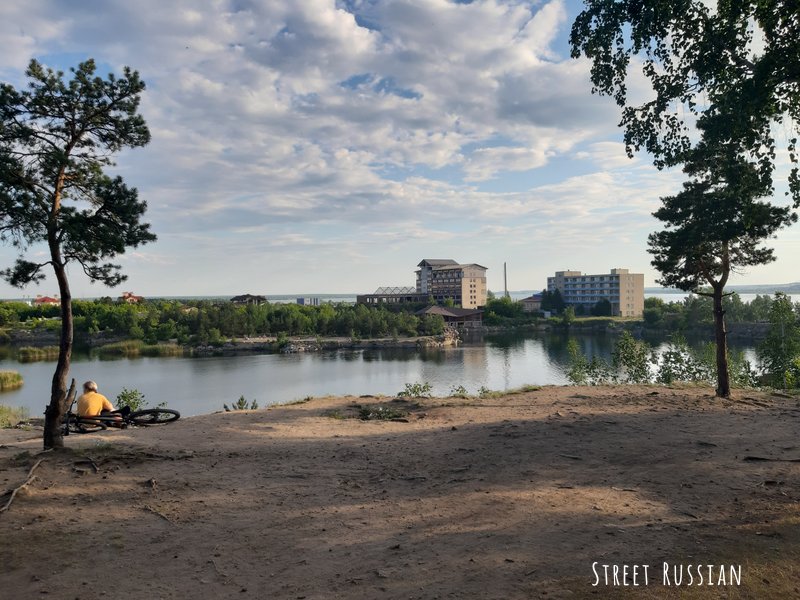 ♡♡♡
Best Place to Walk: Gagarin Park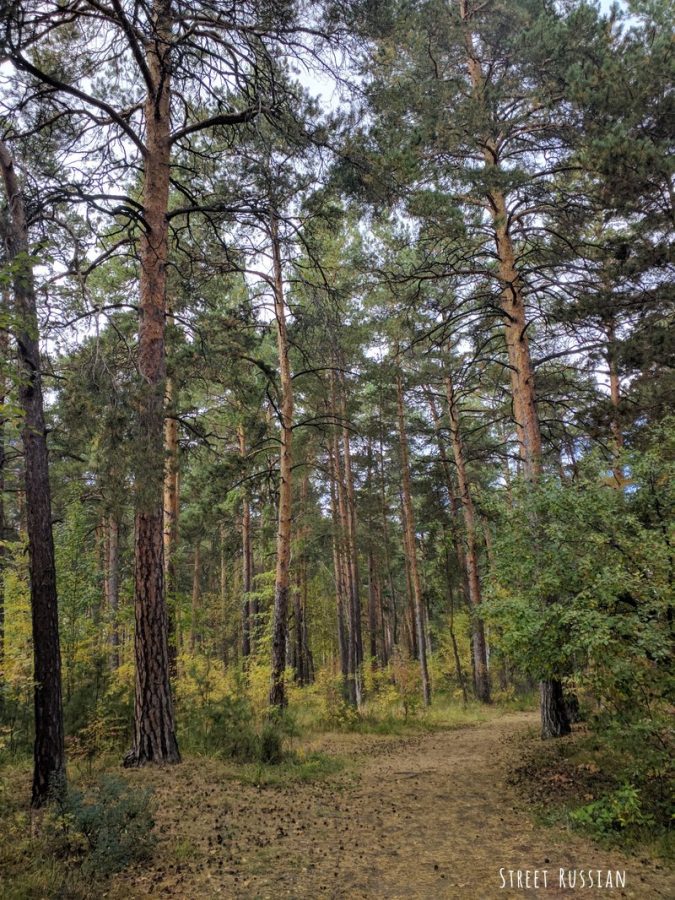 ♡♡♡
What are your Russian favorites? 🙂 Leave me a comment below!