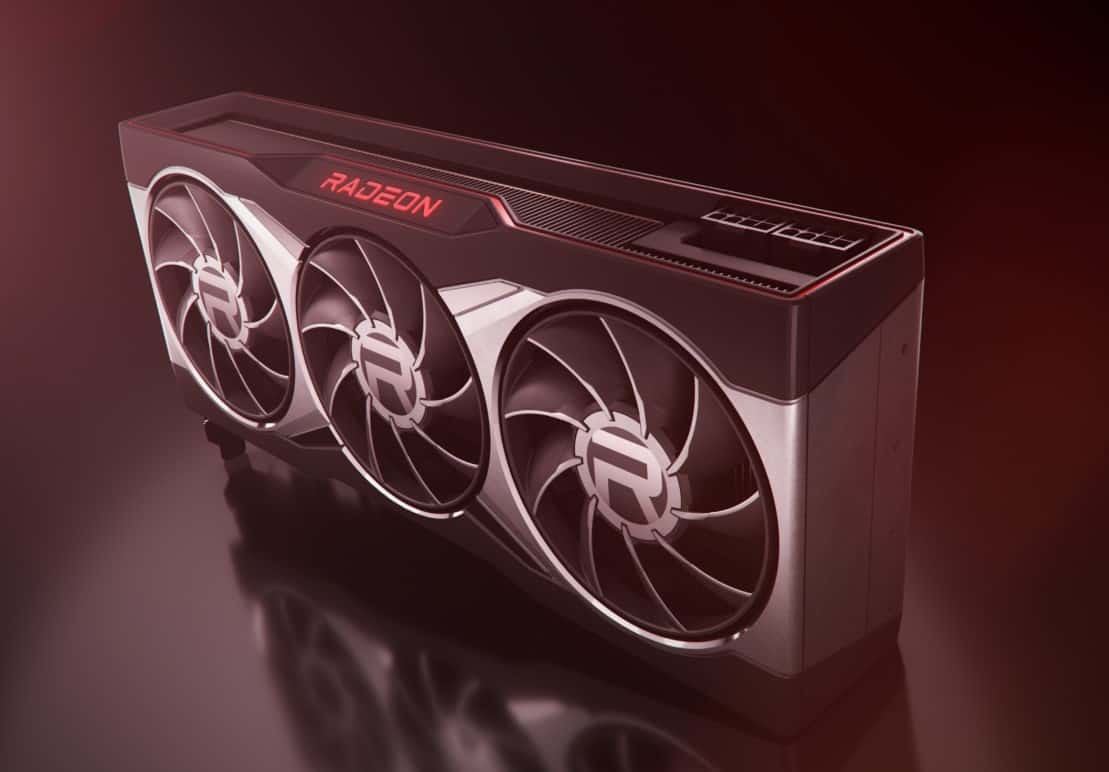 AMD Radeon RX 6900 XT – The Big Navi Is Here!
AMD's newest "Big Navi" has been launched and we are eager to take a look at what the RDNA 2 architecture in the AMD Radeon RX 6900 XT and what it can do in terms of 4K gaming. AMD's top graphics card is a direct competitor against NVidia's RTX 3090, both being the flagships of 2020.
For the best video graphics so far, gamers will have to choose between the AMD Radeon RX 6900 XT and the NVidia RTX 3090. AMD claims that the RX 6000 series is a big leap in terms of performance over the previous generation. So is the AMD Radeon RX 6900 XT the best graphics card for running triple-A games in 4K?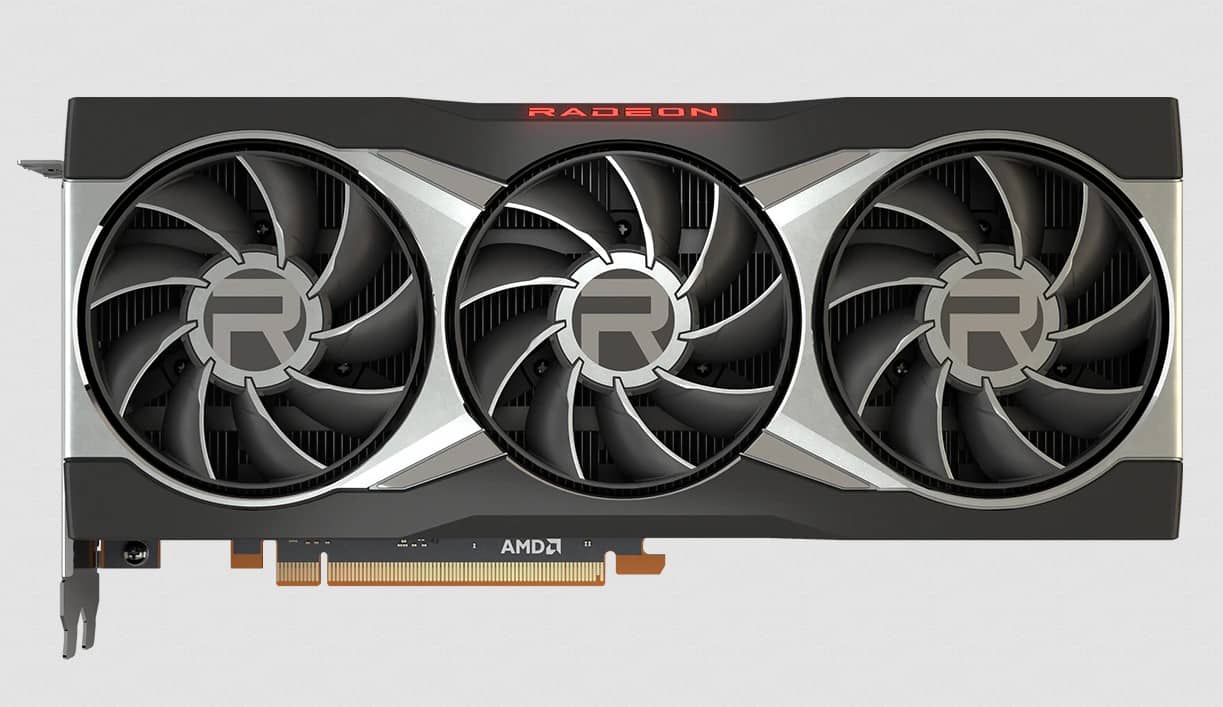 We'll look the specs, features and benchmarks to see how much performance is the 'Big Navi' offering compared to its competitor NVidia and with the lower RX-6000 siblings, the 6800XT and the 6800.
AMD Radeon RX 6900 XT – Specs and Features
GPU Name: Navi21

Interface: PCI Express 4.0
GPU Cores: 5,120 Stream processors
Ray tracing cores: 80 Ray Accelerators
Base clock: TBD
Game clock: 2,015MHz
Boost clock: 2,250MHz
Memory: 16GB GDDR6
Memory speed: 16Gbps + 128MB Infinity Cache
Memory bus: 256-bit
Memory Bandwidth: 512GBps
TDP: 300 W
Minimum recommended PSU: 850 W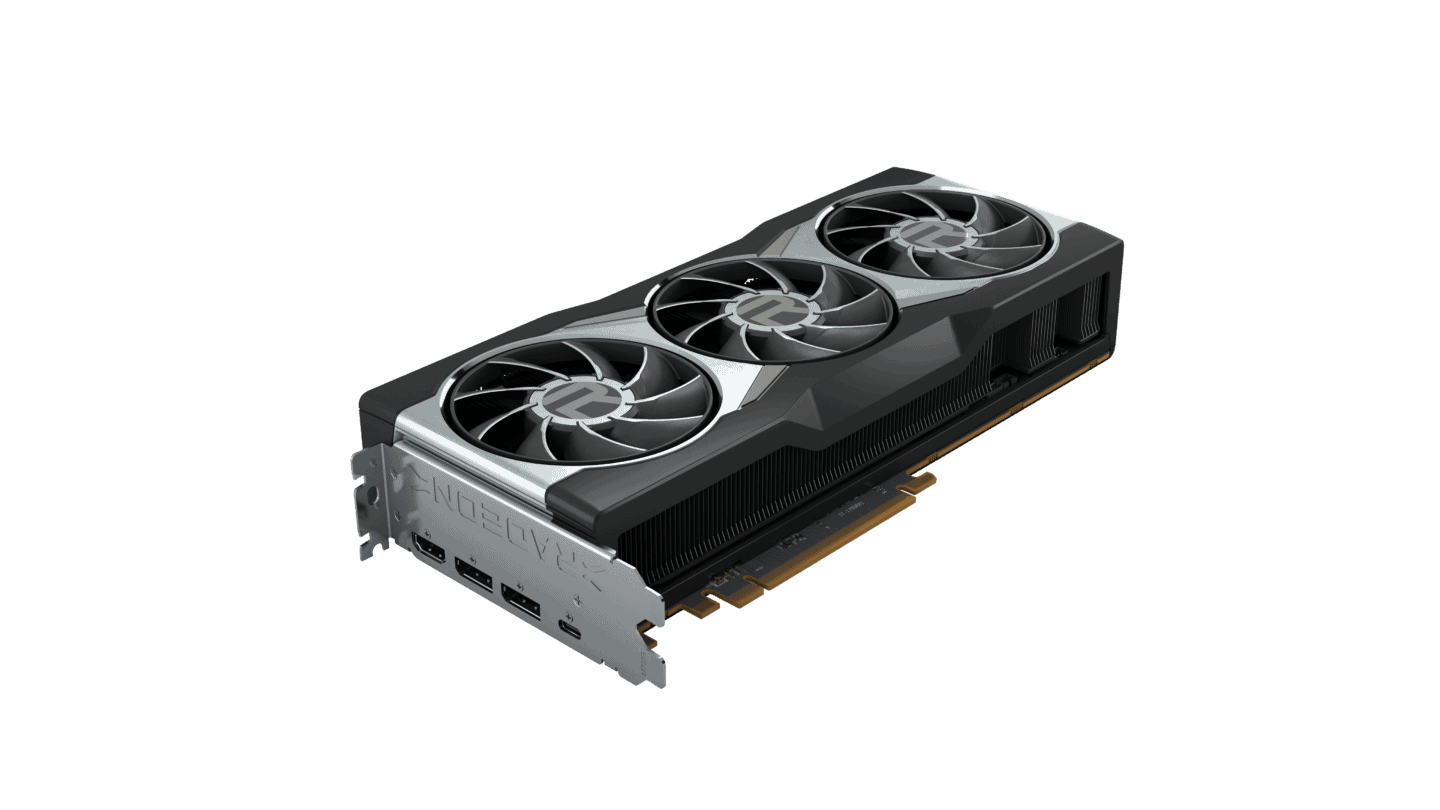 The AMD RX 6000 series offers 60+ fps at 4K gaming, has full DirectX 12 Ultimate support, and brings the new Infinity Cache, which lets the 6900 XT reach an effective memory bandwidth of 1,664GBps.
RDNA2 brings huge performances in terms of FPS, and the biggest addition to the 6000 series is real-time ray tracing and support for DirectX 12 Ultimate.
There are also two extra features that make the RX 6900 XT a beast: the one-click overclocking utility called Rage Mode, and Smart Access Memory. The latter is a new feature added to the RX 6000-series cards, letting a Ryzen 5000 CPU and 500-series chipsets to use the GPU's ultra-fast GDDR6 memory.
Using Rage Mode and Smart Access Memory, the performance is increased by 13%. However, this performance boost will not exist if you don't have a Ryzen 5000 CPU and a 500-series chipset.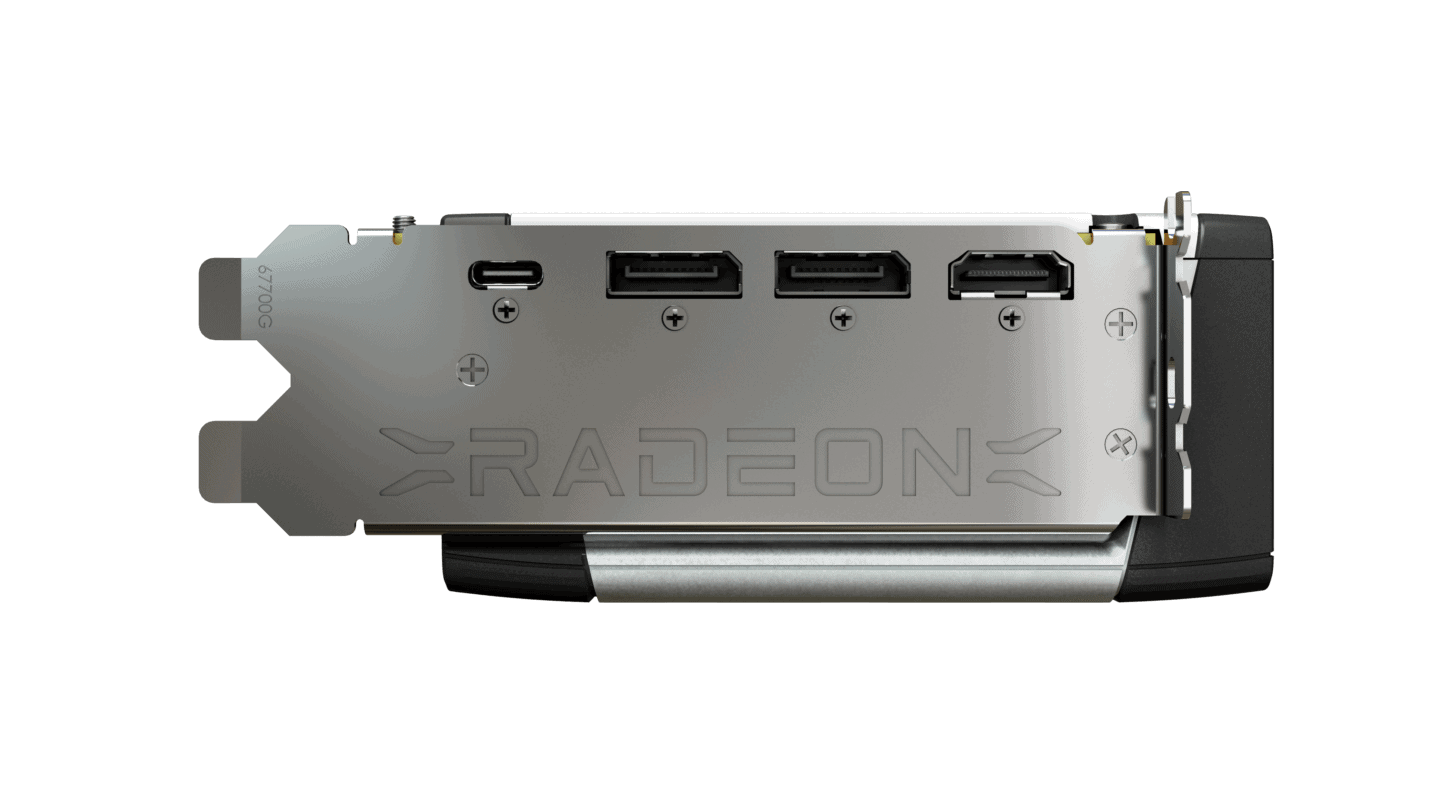 The RX 6900 XT has one ray accelerator for each Compute Unit on the card, increasing ray-tracing performance ten times compared to software implementations. On paper, this makes the AMD RX 6900 XT an equal to NVidia's RTX 3090. But how does it fare in real life testing?
Let's take a look at the benchmarks revealed by AMD and see how the RX 6900 compares to the RTX 3090 and a few more GPUs at 4K gaming.
AMD Radeon RX 6900 XT – Benchmarks
System Configuration for benchmark tests:
CPU – AMD Ryzen 9 5900X
RAM – 16 GB DDR4-3200
Motherboard – X570 reference platform
BIOS – RQ21082B – Smart Access Memory enabled
Radeon drivers – 20.45-201013n
GeForce drivers – 456.71
OS – Windows 10 Pro x64 19041.508
Benchmarks – 4k Test Results
Battlefield V – Ultra, DX11
At ultra settings, Battlefield V played at 3840×2160 shows that the RX 6900 XT beats the GeForce 3090, and the RX 6800 XT follows on the second place. We see the 6900 XT reaching 120 FPS in this game.

Borderlands 3 – Badass, DX12
The RX 6900 XT tops the chart once again, reaching 73 FPS in Borderlands 3, leaving behind the GeForce 3090.

Call of Duty Modern Warfare – Ultra – Filmic SMAA T2X – 16xAF, DS12
For the same high settings at 4k, the RX 6900 XT still leads in terms of FPS compared to its competitor, reaching 102 FPS.
Doom Eternal – Ultra Nightmare, Vulkan
This time, both GeForce RTX 3090 and Radeon RX 6900 XT are nearly on the same page, reaching around 150 FPS.

Forza Horizon 4 – Ultra, DX12
Both Radeon RX 6900 XT and Radeon RX 6800 XT surpass the GeForce RTX 3090 in terms of FPS at Ultra when running Forza Horizon. The RX 6900 XT offers 169 FPS, while the competitor lags behind at nearly 20 FPS distance.

Gears 5 – Ultra, DX12
The same thing goes for Gears 5, where the first two spots are taken by the RX 6900 XT and the RX 6800 XT. However, the RTX 3090 is close to the RX 6800 XT.
Resident Evil 3 – Ultra, FXAA+TAA – 16xAF, DX12
In this benchmark test, we see the RX 6900 XT lag behind the RTX 3090 by approximately 5 FPS.

Shadow of the Tomb Raider – Highest – noAA, DX12
The competition between the RTX 3090 and the RX 6900 XT is tight here, with the NVidia GPU leading by around 2 FPS.

The Division 2 – Ultra – TAA SS High – 16xAF, DX12
AMD's top GPU lags behind in The Division 2, reaching around 80 FPS, while the GeForce RTX 3090 (24GB) and GeForce RTX 3090 Founders Edition (10GB) go over 85 FPS.

Wolfenstein Youngblood – Mein Leben, Vulkan
This time, the AMD Radeon RX 6900 XT delivers a bit lower FPS, around 10 less FPS than the GeForce RTX 3090.

As we mentioned above, these tests were performed by AMD. All the results show the RX 6900 XT working with both Rage Mode on and using the Smart Access Memory feature. This means that the top performance the RX 6900 XT offers is only possible when using a Ryzen 5000 CPU and a 500-series chipset.
AMD Radeon RX 6900 XT – Price and Release Date
Revealed on October 28, the Radeon RX 6900 XT will launch on 8th December 2020 and will have a price tag of $999. The price is for the AMD founder's edition cards, meaning that third-party models will cost more and probably offer higher clock speeds.
AMD Radeon RX 6900 XT – Last Thoughts
At $500 less, the Radeon RX 6900 XT is certainly a much better choice than the RTX 3090 ($1,499 MSRP). Across various games, we saw that the RX 6900 XT is close to the RTX 3090 in terms of performance.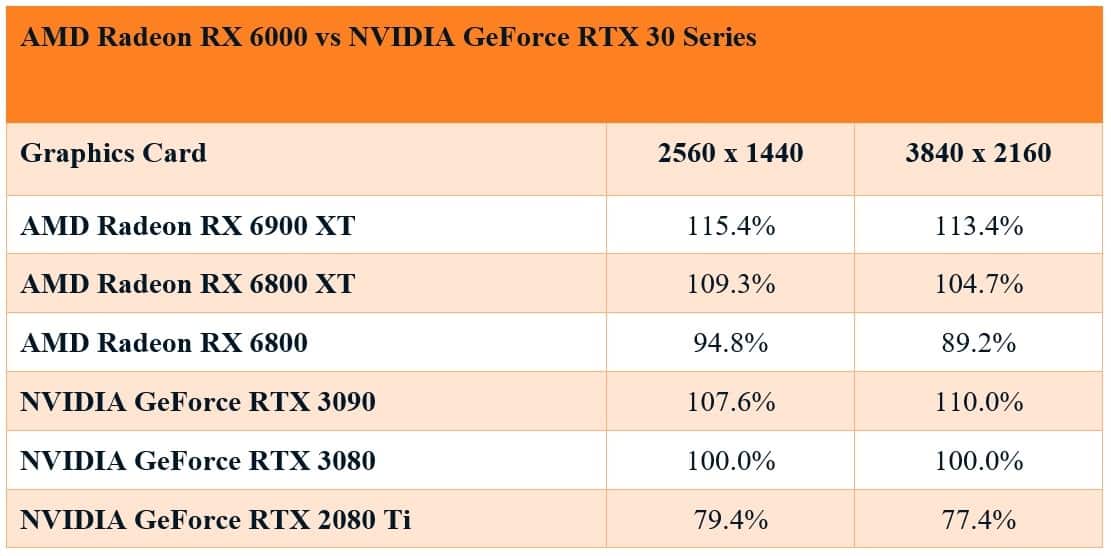 The benchmark test results reveal that AMD excels at delivering the most FPS at 4K in games like Borderlands 3 or Forza Horizon 4, and Gears 5. In other games, the difference between the RX 6900 XT and RTX 3090 in terms of FPS is small (around 5-10 FPS).
AMD's ray-tracing capabilities may not be as good as NVidia's numbers, but since there aren't many tests right now to show how the two graphics cards compare, we do know that RDNA2 is definitely much better than Turing GPUs.
You can also check our article about the RX 6800 XT at this link or the RX 6800 here to learn all you need to know about the entire Radeon 6000 series.