As Special Counsel Robert Mueller's investigation into Russian influence in the 2016 election continues, two former members of his team are under scrutiny for text messages they exchanged about President Trump and the probe.
In the messages, Peter Strzok and Lisa Page, who were romantically involved, bashed Trump and discussed concerns about being too tough on Hillary Clinton during an investigation into the use of her private email server.
Overall, the pair exchanged some 50,000 text messages throughout the presidential election and first year of the Trump administration, many of them with anti-Trump sentiments.
In one particular message, when Page asked if Trump would ever become president, Strzok reportedly replied, "No. No he won't. We'll stop it."
Other text messages showed an allegiance for fired FBI Director James Comey.
The messages have not gone unnoticed by GOP lawmakers or Trump. Republicans have argued that their messages color the outcome of the Clinton email investigation and undercut the FBI's ongoing investigation into Russian election interference. The president has often tweeted personal attacks at Page and Strzok and called the texts "hate filled and biased."
The Justice Department's inspector general has criticized Strzok and Page for creating the appearance of impropriety through the texts. But the report said it found no evidence of political bias in the FBI's decision to not pursue criminal charges against Clinton.
Here's a look at who exchanged the text messages – and who would eventually leave the FBI.
Peter Strzok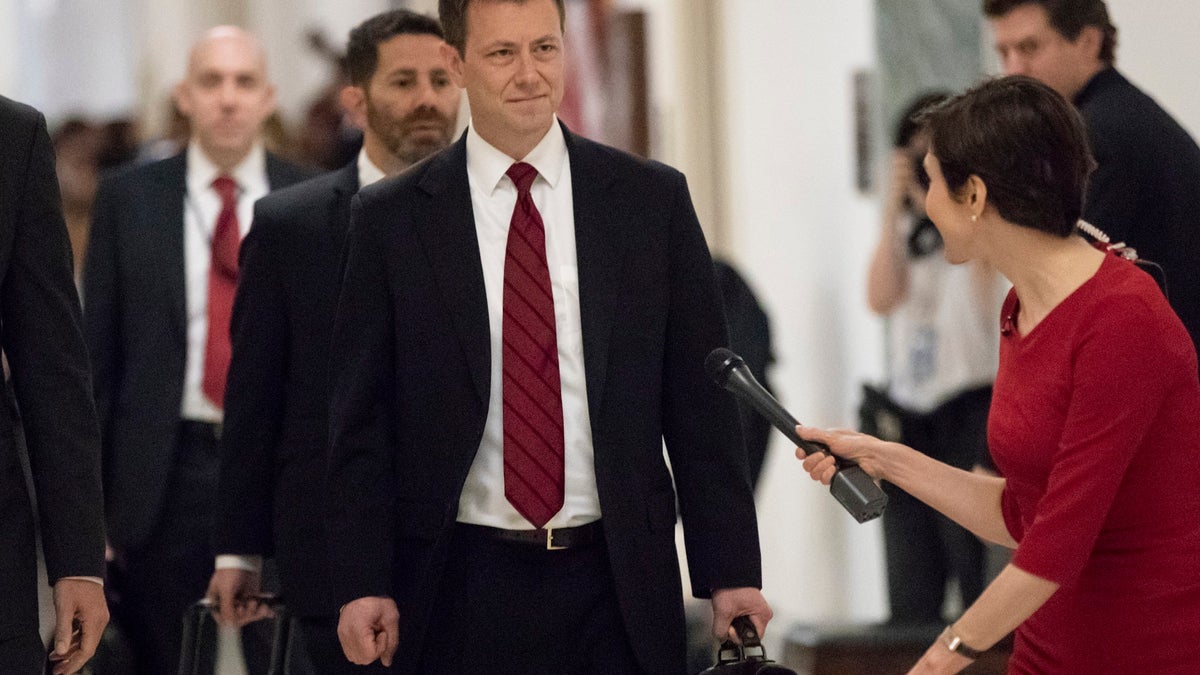 A veteran counterintelligence agent, Peter Strzok was assigned to both the investigation into Clinton's personal email server and the special counsel's probe into potential collusion between Trump officials and Russia during the election.
Strzok was removed from the Russia investigation after it was revealed that he exchanged anti-Trump text messages with Page, then a senior FBI lawyer.
Months later, in August 2018, Strzok was fired from the FBI, his attorney said.
According to the text messages, Strzok was hesitant to join Mueller's investigation because of his "gut sense" that there was "no big there there."
MUELLER PROBE ONE YEAR LATER: HOW THE RUSSIA INVESTIGATION BECAME DC'S BIGGEST POLITICAL FOOTBALL
Strzok previously worked on investigations pertaining to Chinese and Russian espionage, according to The New York Times. ABC first reported that Strzok left the probe and was reassigned to the human resources division in August 2017.
After he was fired, Trump said "finally" and again criticized the legitimacy of the Russia investigation.
Lisa Page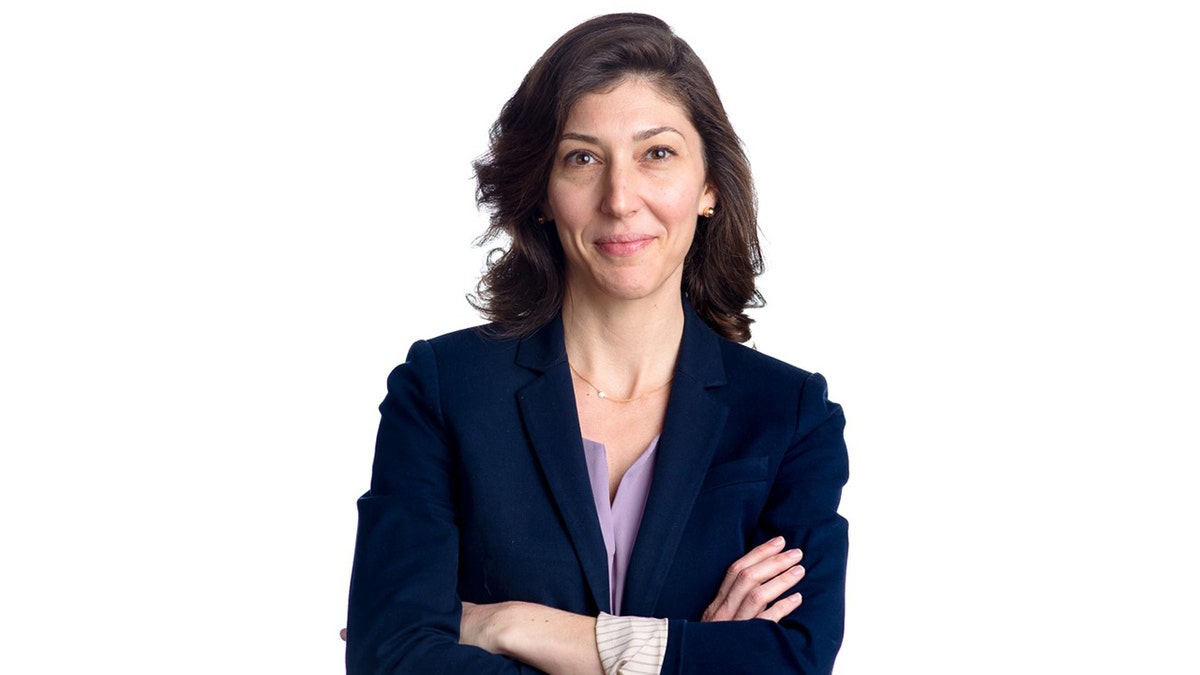 A lawyer for the FBI, Lisa Page was only temporarily on Mueller's team, but she discussed the investigation with Strzok.
Page warned Strzok via text about the FBI's investigation into Clinton's use of a private email server during her tenure as secretary of state, saying in February 2016 that she "might be our next president."
"The last thing you need [is] going in there loaded for bear," Page continued. "You think she's going to remember or care that it was more [DOJ] than [FBI]?"
Page, who has "deep experience [in] money laundering and organized crime cases," was removed from the investigation in September 2017. She left the FBI in May.
House lawmakers subpoenaed her to appear for a private interview in July. They said she was "cooperative" and "credible" in her closed-door interview that lasted for hours.
Andrew McCabe
A controversial figure at the FBI, deputy director Andrew McCabe was seemingly referenced by Page and Strzok in their text messages.
"I want to believe the path you threw out for consideration in Andy's office - that there's no way he gets elected - but I'm afraid we can't take that risk," Strzok texted in August 2016. "It's like an insurance policy in the unlikely event you die before you're 40."
US MARSHALS SERVED SUBPOENA ON FBI LAWYER LISA PAGE, LAWMAKER SAYS
Some lawmakers believed "Andy" to be a reference to McCabe.
In another text that same month, Strzok told Page that McCabe was concerned with "information control" about the investigation into Trump's campaign.
McCabe, whose wife ran as a Democrat for a Virginia Senate seat with financial assistance from a group tied to Clinton, repeatedly faced criticism from Trump.
"How can FBI Deputy Director Andrew McCabe, the man in charge, along with leakin' James Comey, of the Phony Hillary Clinton investigation (including her 33,000 illegally deleted emails) be given $700,000 for wife's campaign by Clinton Puppets during investigation?" Trump asked in a December 2017 tweet.
In January, McCabe was "removed" from his post, taking "terminal leave" until his planned retirement in March. However, he was ultimately fired before he was set to leave his post.
Robert Mueller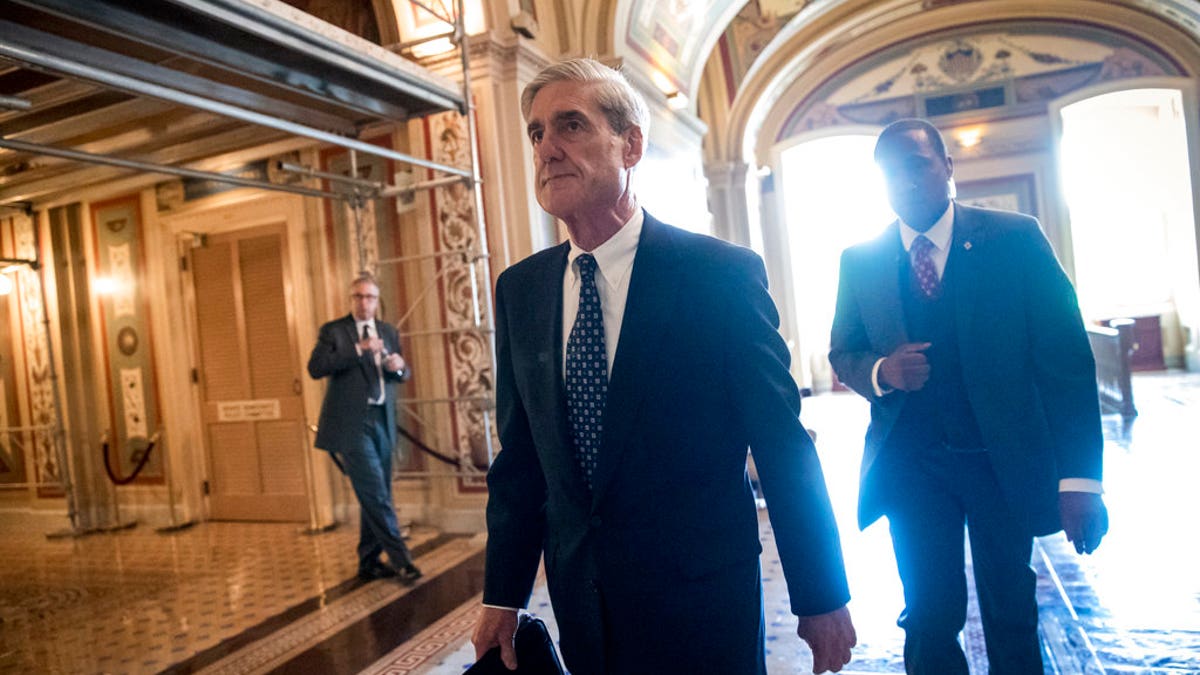 Special Counsel Robert Mueller was tasked with overseeing the investigation into Russian interference in the 2016 presidential election after Attorney General Jeff Sessions recused himself.
A LOOK AT TRUMP'S LAWYERS WHO ARE INVOLVED IN THE RUSSIA INVESTIGATION
Mueller led the FBI through the Sept. 11 terrorist attacks and served under presidential administrations of both parties.
His Russia probe has led to charges for four former Trump campaign officials, although none of the charges directly stem from misconduct during the election.
Fox News' Brooke Singman and The Associated Press contributed to this report.